Model Amna Baber, known for her striking cover shots and effortless looks, has secured a spot for herself in the local modelling sphere. Baber, who is based in Lahore, officially began her modelling career in 2010 after she was spotted by make-up artist and photographer Khawar Riaz for Pakistan Fashion Design Council (PFDC) in Karachi.
Since then, her career has only been going up, from big-name collaborations such as those with Ali Xeeshan and Ather Shahzad to winning the Lux Style Awards (LSA) 2018 for the 'Best Model – Female' category. However, Baber has never been one to shy away from sharing nuggets of wisdom she has gathered from years of experience. Often seen connecting with her followers on Instagram, Baber hosted another Q&A session on the social media platform recently.
When asked how she began her modelling journey, Baber shared that she has always wanted to be a model and with a combination of good luck, attractive looks, and four years of struggle, she was able to achieve that dream. In an earlier interview with The Express Tribune, the actor had elaborated on the same, "I remember when I was 14 years old, I was told I could be a model. I was with my aunt while she was getting her make-up done when Shahzad Bhai [of Ather-Shahzad] came up to me and said I had features that were perfect for a model."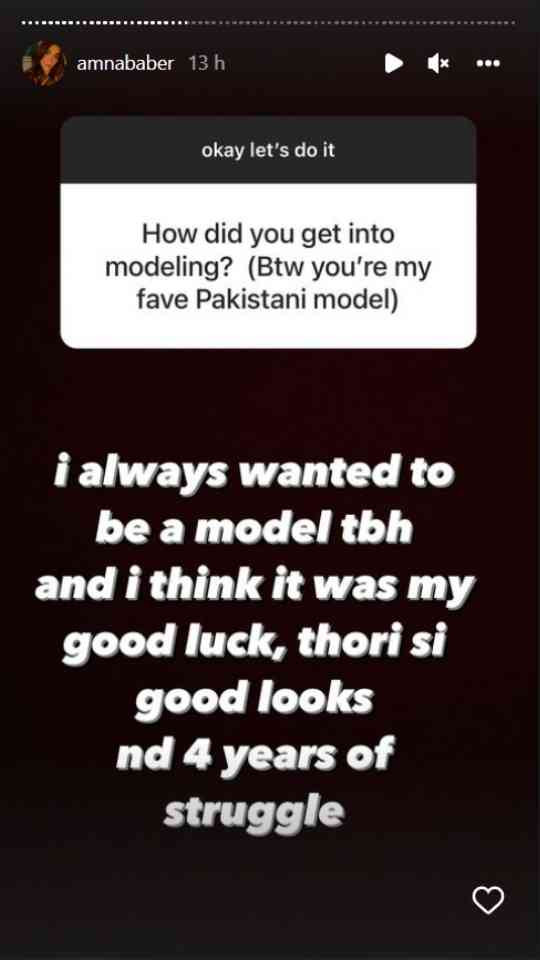 Many also asked Baber for advice about kick-starting modelling in a conservation society like Pakistan's, provided the occupation is needlessly criticised. Baber told her fans never to lose confidence when venturing into the field. However, while being confident is good, she also warned that "overconfidence always sinks the ship."
When a user asked her about the need to network – Baber pointed out that Instagram is an essential tool in the modelling sphere today, a platform that wasn't used as much when she was starting out. With the ever-growing popularity of Instagram, beginning a career can be as easy as making a public profile and having outstanding pictures to catch the attention of relevant people.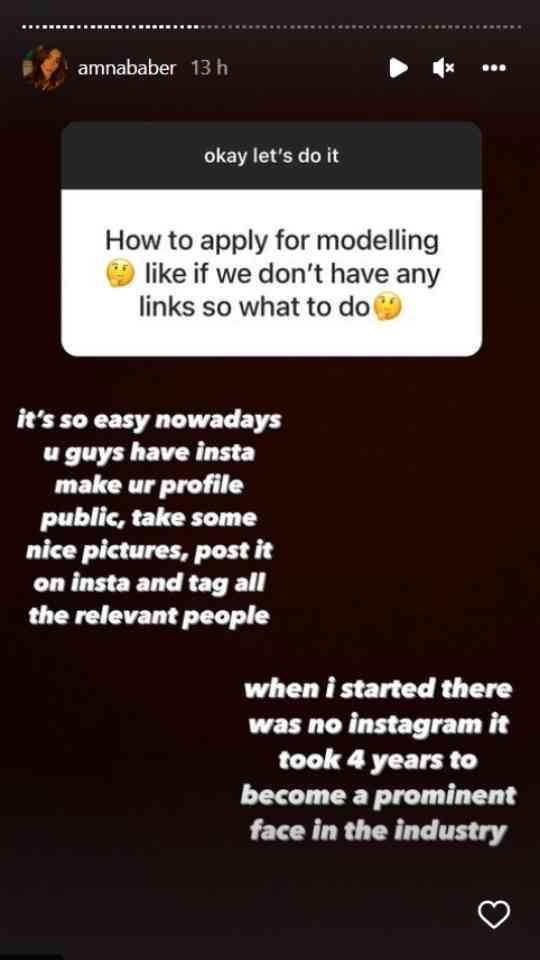 And when a follower asked what she thinks about models who have stepped into modelling through social media, Baber only had words of support and encouragement. "I think that's amazing. You know they are earning their own money at a very young age. It is very impressive," the model gushed. However, ending her Q&A with a reality check, she wrote, "Becoming a model has become really easy now, but how to maintain your career is becoming difficult, that's what I think."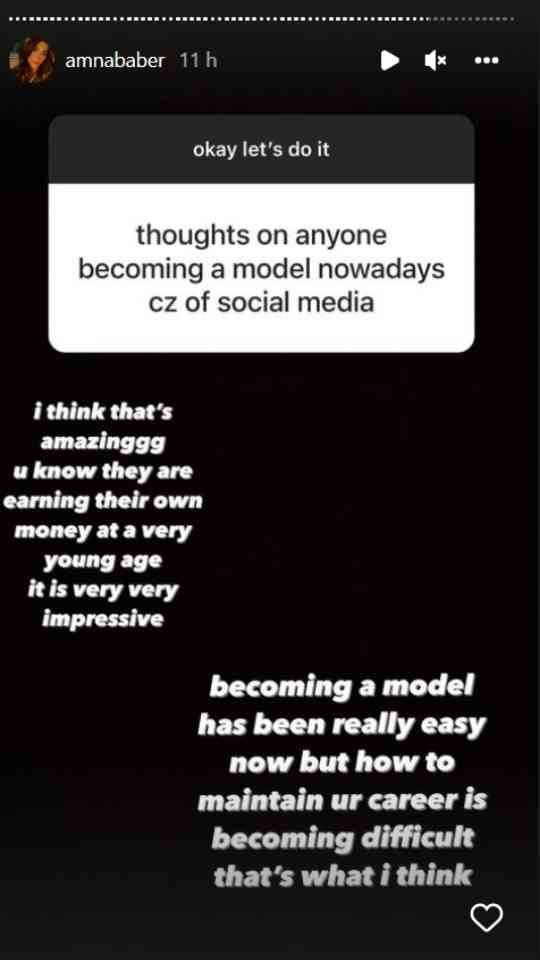 Have something to add to the story? Share it in the comments below.
Advertisement. Scroll to continue reading.